Accursed Share Announces New Collaboration with Ideamarket
Accursed Share is thrilled to announce a new NFT series with Ideamarket.  
Ideamarket is a literal marketplace of ideas, where the public uses markets to decide which information and voices deserve everyone's attention: think "GameStop for public narratives". Soon they will launch a market where each listing is a Wikipedia article—allowing you to buy concepts directly. In the words of Nassim Taleb, "Don't tell me what you believe—show me your portfolio."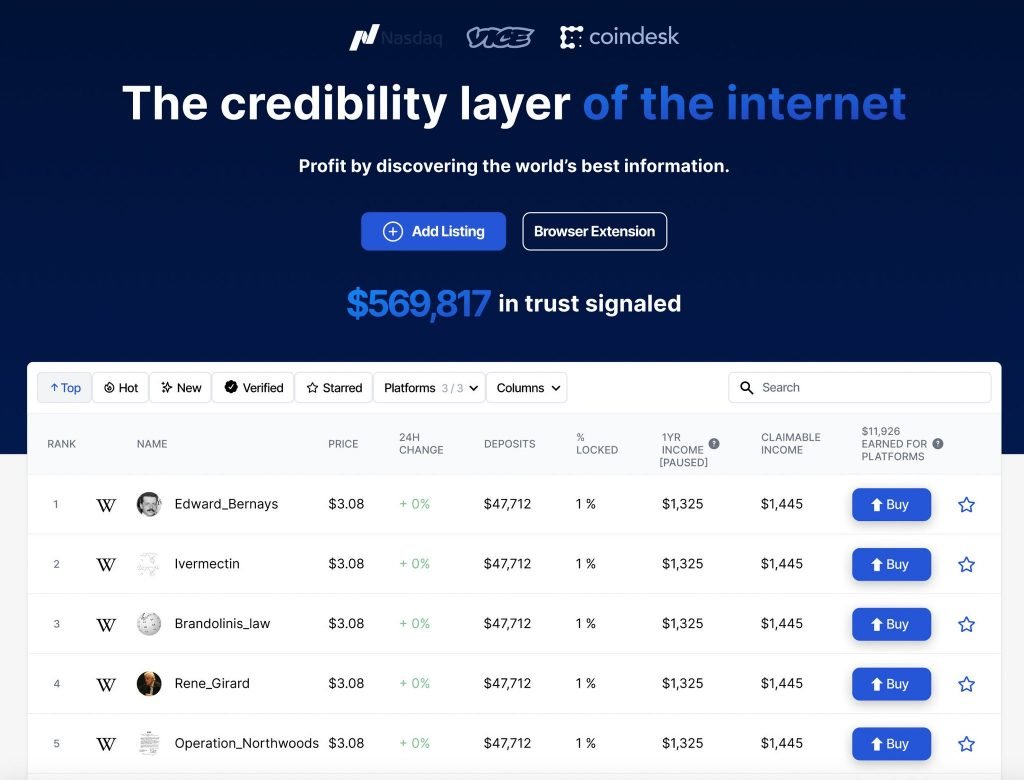 Accursed Share's first NFT collaboration will represent the evolving relationship between each of the top 100 listings on Ideamarket—10,000 pairs of concepts—through innovative data visualisation art. Think of them as trading pairs, that evolve in relation to market activity over time.
Media and social media corporations provide a distorted picture of public beliefs, values, and opinions. The Ideamarket / Accursed Share collaboration will display the "marketplace of ideas" at its most tangible and cryptographically unadulterated. In doing so, it will invite the public to communicate with the narratives that surround and shape us, while reclaiming a voice and a sense of agency over them.
This will be Accursed Share's first collaboration with another web3 outfit.