HAVE YOU SEEN THIS FACE?


It's possible. It's also probable you do not know whom it belongs to. 
That face is, or was, Krystall Schott's. She is 5'11' and 25 years old. An artist and musician from Agoura Hills, Los Angeles, she likes to ride horses and has a pet gecko, Shania, and a (female) snake, Fred. Together with Dan Smith, she is a member of the band USE (Untitled Social Experiment). Also, for the past six years, her face has been among the most seen and unsung on Earth. At 10M hits per month, it has been taken, indexed, monetised and turned into a pitstop on the Internet's most transited search engine. [1]
Here is, in other words, the fabled, the archetypal, cursed image. Because the fact of the matter, believe it or not, is that curses exist.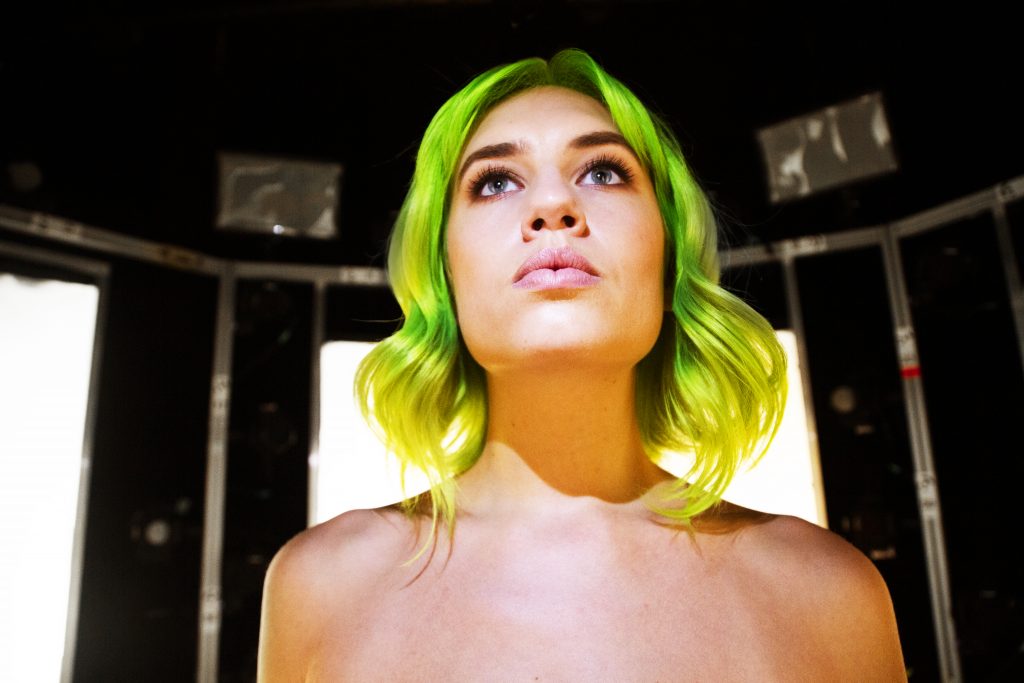 Curses come in different flavours. [2] Some are warranted, and visited upon their sufferers for sins against god[s], blood or nature. Some are fated; some are walked-into. 
But there is one type of curse that is especially cruel because it is so blamelessly accidental. This is the type of curse afflicting Krystall. She did nothing to deserve what befell her, and nor could she have. She was simply in the wrong place at the wrong time, as her face became entangled with the wrong algorithm.
What do you do when the internet steals your face?
As remote as it seems, it could, technically, Happen to You. 

The astonishing tale of Krystall Schott's technological defacement began on a cold February night of 2016, during New York Fashion Week. The show may have been Hellesy. A casual, uncredited snap of her, taken backstage—the sort of picture she might not have reason to remember otherwise—would soon come back to haunt her as the #1 search image for "face" on Google. Despite brief, occasional dips in ranking, the image has never yet failed to quickly find its way back to top billing. It likes it on top.
From the photographer who took and sold the picture to the major publication that continues to profit from it, numerous parties have stood to gain from its insidious screen presence. Krystall is not, alas, one of them. By the time she was able to contact the photographer, before his untimely death in 2019, the situation was out of his hands—and out of control. Meanwhile, the Condé Nast-owned Glamour has continued to update the year of the article on skin oils where it's featured
over,
and over,
and over again. 
(It is clear that what's good for the SEO is grist for the mill).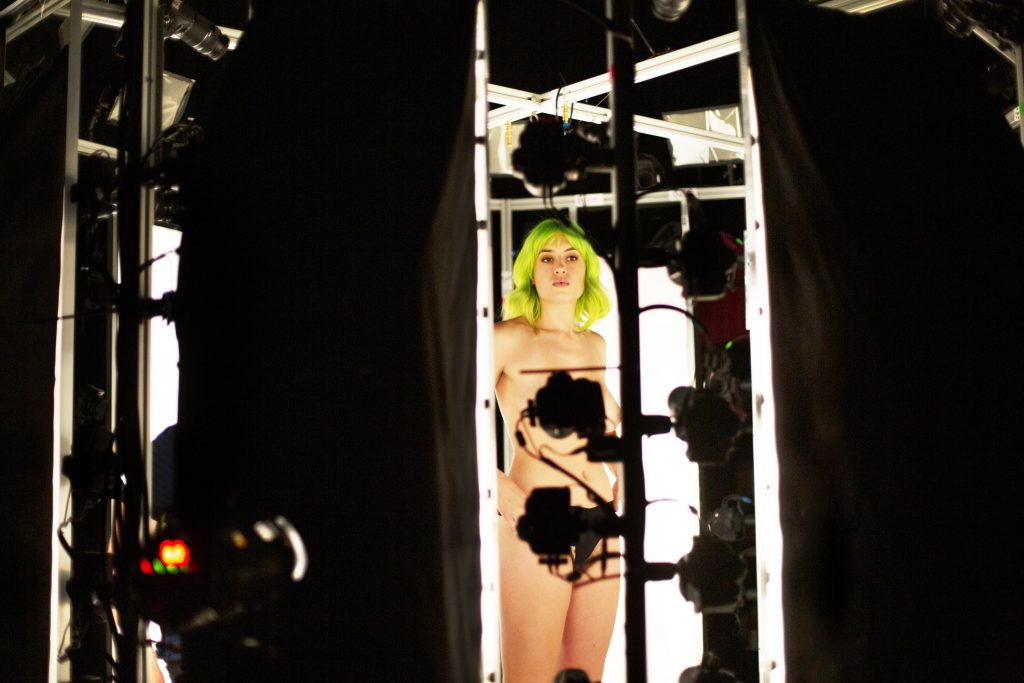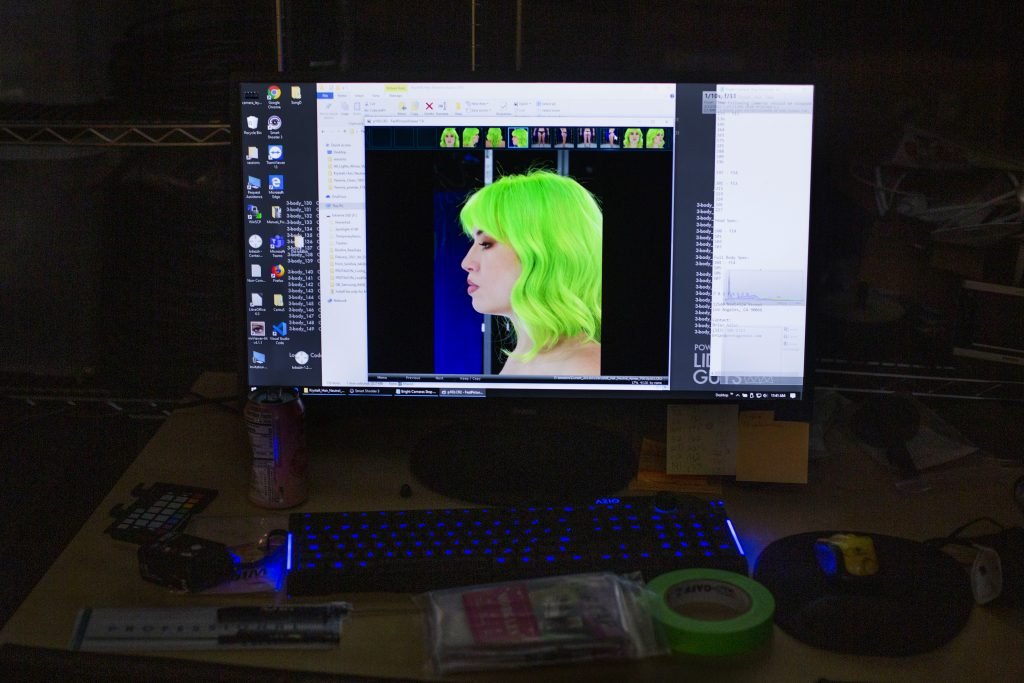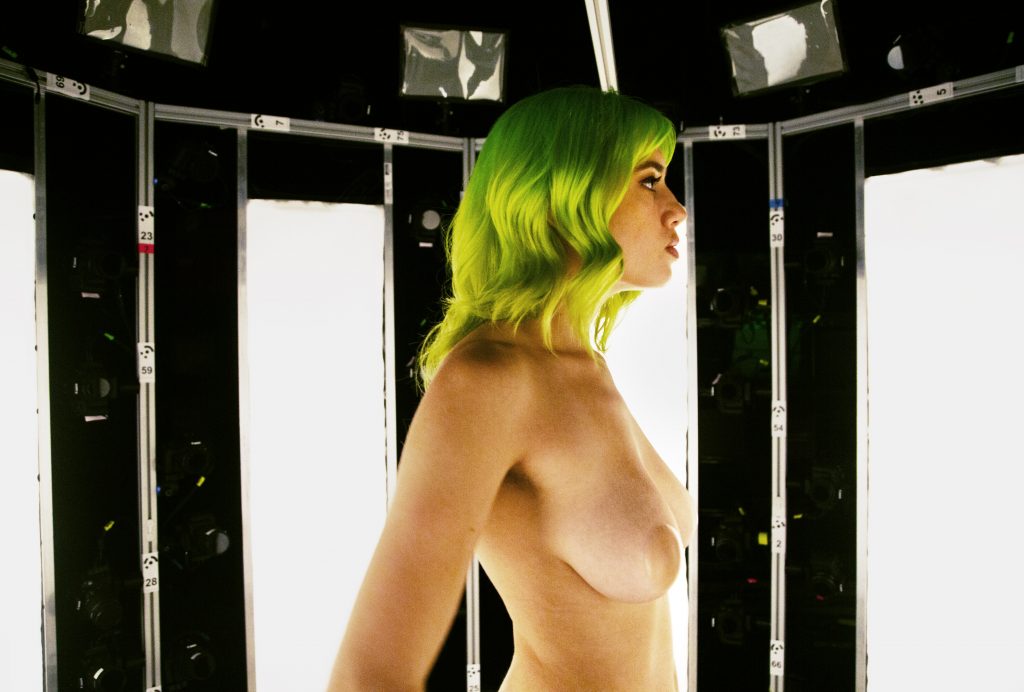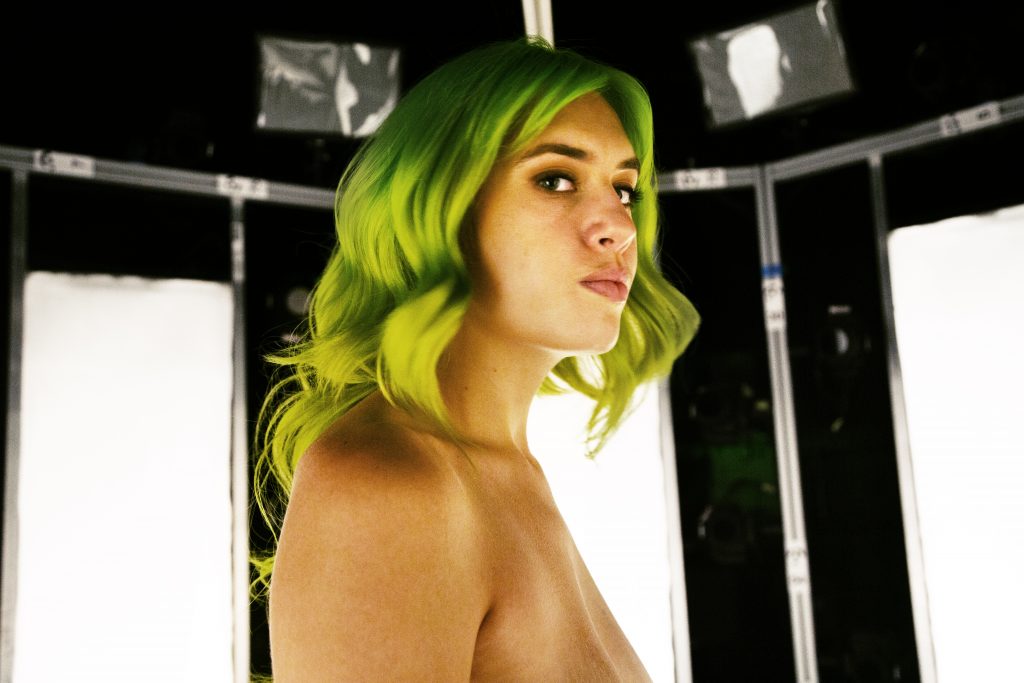 Our heroine was thus trapped in an algorithmic hex that no one had been able to resolve—until now, when smart contract technology and a radical art project will make it possible for her to finally save face through the minting of Curse, a unique NFT that proves how "any sufficiently advanced technology is indistinguishable from magic." And magic it is, as the sale of this NFT —a new, hypostatic photo of Krystall in state of the art 3D imaging— is the transaction required to lift the curse by establishing a new covenant between the model and her visage. 
The reclamation will take place on several levels. To begin with, Krystall will receive recompense for the years in which her face has been misused. More importantly, she will regain authority and authorship over her story. The Girl Who Lost Her Face can now become The Girl Whose Face Was Won. Even should the stolen image subsist indefinitely at #1, it will at last be credited as hers, as well as associated and, in due course, subordinate to its triumphant iteration. 
Krystall cannot, alas, perform this operation on her own. 
To transubstantiate the curse into a blessing, Accursed Share has teamed up with the world-class 3D scanning and visual effects wizards at PROTAGON (Marvel, Industrial Light and Magic) to create an NFT of singular conceptual and aesthetic power with unparalleled production values.
This story also needs a hero, in the guise of a collector who can execute our heroine's reconnection to what's rightly hers. 
Accursed Share will hold a private auction to make the collector-hero manifest, bestowing closure to The Curse, redemption to The Face, and restoring agency to The Girl.  
DESCRIPTION / SPECS
Curse is a unique NFT, of which there will only ever be one minting (1/1). It is an unprecedented, interactive work of art that can restore non-fungibility to the most intimate of all intangibles: a human face. 
Curse will have five different presentations. When the price of ETH goes up for 1 and 2 days in a row, the NFT will display "positive" 3D renderings. When the price of ETH decreases for 1 and 2 days in a row, the displays will be "negative." Finally, when the price of ETH hits 20K, Krystall's face will be displayed in its fully "blessed" form.
Curse will use Chainlink's revolutionary oracle technology to create the first dynamic NFT to evolve in response to the daily price of Ethereum.
A video premiere for Curse will be screened by Nowness on August 18th.
AUCTION
For the auction, we are partnering with OpenSea, the largest NFT marketplace in the world. The auction will be held through www.accursedshare.art. 
All participants will require a ticket and an ETH wallet to place a bid. 
The tickets will be a unique video NFT that gives its owner a special view of Curse behind the scenes. 
Tickets will become available on August 18th, with some being reserved for VIP invitations and prizes. 
Ticket owners will be able to make an offer. We will post the highest offer made by a ticket holder, every 8 hours, until the auction ends. The tickets can move hands during the auction.
CREDITS
Model: Krystall Schott
Producers: Mónica Belevan / John Thomas Connor / Charles Curran / Krystall Schott
Visual Effects: PROTAGON (Brian Adler) 
Photography: Pat Bombard
Hair: Tyeler Perfect
Make-up: Christina Lee Adams
Music: Barrett Avner
Engineers: The DeFi Network
Curse is an Accursed Share production, in association with PROTAGON. 
ENDNOTES
[1] Google Keyword Planner. 25 May, 2021.
[2] Mónica Belevan and Alonso Toledo. "A Taxonomy of Curses." Territory. Issue 13. August, 2021. 
Sign up for updates, launches, exclusive content, and more.