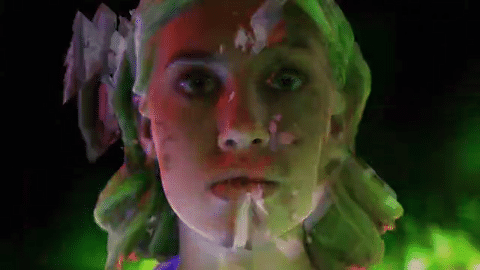 The Curse NFT, powered by Chainlink's Keeper Network, is Now Live on Ethereum
In our previous announcement, we detailed our intent to integrate Chainlink Keeper Network within our genesis piece, Curse NFT. Today, we're excited to share that the integration is now live on the Ethereum mainnet, enabling us to automate the updating of Curse NFT with the changing price of Ethereum in a highly reliable, decentralized, and cost-efficient manner. As a result, we were able to execute a unique and iconic artwork that is now triggering a movement in dynamic NFTs.
We plan to continue to make it easy for artists of all levels to generate NFT art by using Chainlink to automate data-driven updates to their appearance and distribute potential rewards. This will ultimately test the boundaries of storytelling, value, and smart contract technology as they converge in a new 21st century artform.
We selected Chainlink Keeper Network because it is secured by professional DevOps with an extensive track record of high-uptime and reliability, who have successfully secured a multitude of high-value Chainlink ecosystem projects amidst high gas prices and extreme market events. Chainlink Keeper Network not only enhances the determinism of our genesis piece's responsiveness to the changing price of Ethereum, it allows us to decentralize a core part of the protocol and to remove a central point of failure, ensuring that Curse NFT is indestructible.
Accursed Share is also building out an accessible web3 platform for the creation of dynamic NFTs.

This platform will be optimized for artists to mint dynamic NFTs similar in function to our flagship, Curse NFT, using Chainlink's Keeper technology. This will be the first time any artist is readily able to create a unique, dynamic NFT that is truly decentralized without needing a developer.
"We were able to work with a fantastic development team in the Defi Network, who collaborated closely with the Chainlink team to launch this first-of-its-kind integration. The process was smooth, and we're excited to further explore this technology as we develop the next phase of our platform."

– John Connor, Co-founder at Accursed Share
The auction of Curse NFT, the first NFT ever powered by Chainlink's Keeper technology, is now live at www.cursenft.com until September 13th.
To learn more about Accursed Share's integration with Chainlink and our developing NFT platform, tune into the live AMA hosted by Chainlink on September 1 at 1pm CST.
About Chainlink
Chainlink is the industry standard oracle network for powering hybrid smart contracts. Chainlink Decentralized Oracle Networks provide developers with the largest collection of high quality data sources and secure off-chain computations to expand the capabilities of smart contracts on any blockchain. Managed by a global, decentralized community, Chainlink currently secures billions of dollars in value for smart contracts across decentralized finance (DeFi), insurance, gaming, and other major industries.
Chainlink is trusted by hundreds of organizations, from global enterprises to projects at the forefront of the blockchain economy, to deliver definitive truth via secure, reliable oracle networks. To learn more about Chainlink, visit chain.link, subscribe to the Chainlink newsletter, and follow @chainlink on Twitter. To understand the full vision of the Chainlink Network, read the Chainlink 2.0 whitepaper.
Solutions | Docs | Discord | Reddit | YouTube | Telegram | GitHub 
About Accursed Share
Accursed Share is a production studio and accelerator leveraging smart contract technology to push the boundaries of cryptoart. The deep auction of Curse NFT, their genesis piece, began on August 27 and will continue until September 13 at www.cursenft.com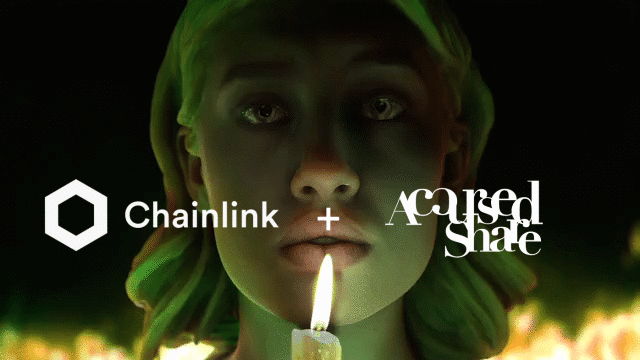 UPDATES
Sign up for updates, launches, exclusive content, and more.